Your MINDSET is what you make it.
During the clean C02 extraction process, terpenes are removed at low temperatures — preserving taste, consistency, and profile — then reintroduced allowing for the most consistent, best tasting, high potency cartridges possible.
Curated for you
Our oil is sourced from a single strain curated in partnership with our skilled grower to ensure a premium and balanced terpene profile. The oil is extracted using our state-of-the-art process providing unmatched taste and consistency with an average THC potency of 80% or above.
Out with the bad
We are mindful about what we put in our cartridges so you can focus on achieving your best MINDSET.  Because of this our cartridges are free from any harmful cutting agents. 
Fits your lifestyle
500mg cartridges with color-coded plastic tips to easily identify strains once unboxed. Ceramic core heating elements and glass tanks, for the cleanest vaporizing experience available. Fits any standard 510 vaporizer battery.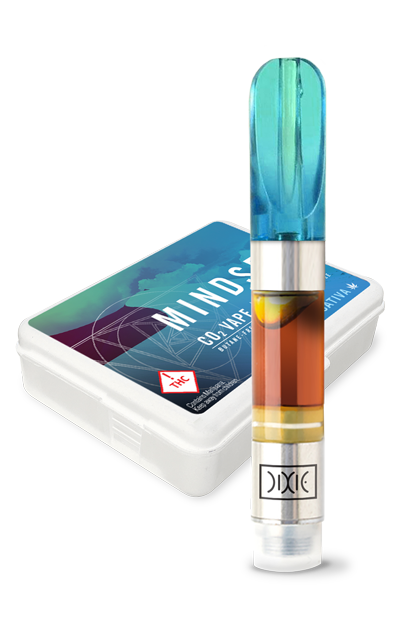 Sativa
The perfect high energy MINDSET to elevate you throughout the day. Our Sativa cartridge is a recreational rockstar and ideal companion for a day in the mountains, finding your center before yoga class, or tackling that to-do list. 
Hybrid
Your anytime, all the time MINDSET. Whether it's a day on the town or a relaxing night in — our Hybrid cartridge is sure to elevate any activity.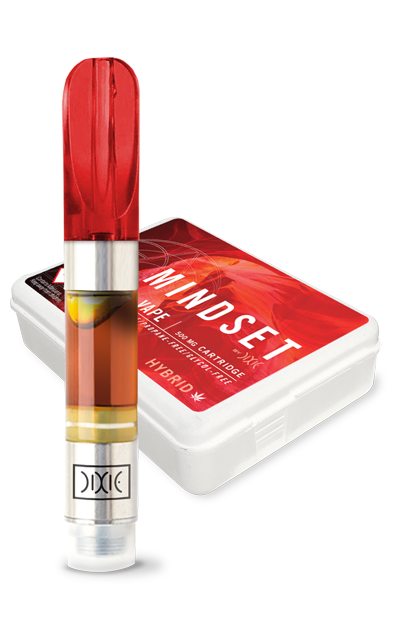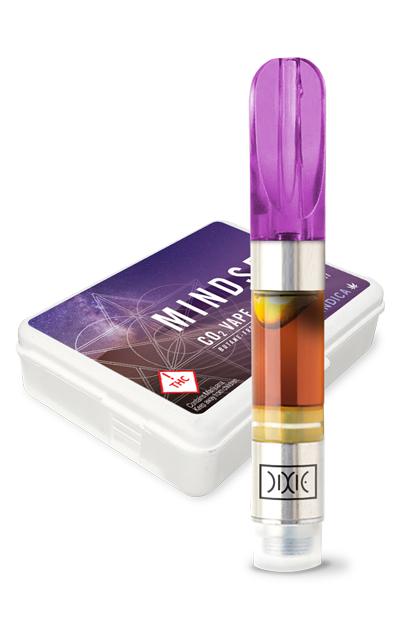 Indica
Relax and unwind with our Indica cartridge. Experience the natural soothing benefits of terpenes derived from our premium Indica strains and bask in the serenity of night.